So much has been said in the past 18 months about this special time, this unprecedented, global and holistic crisis that has marked us both individually and collectively. At Spring Lab, these 18 months have been an opportunity for a challenging and exciting journey, a necessary and enthusiastic transformation, a unifying and transforming repositioning.
Over the past 18 months, it has become clear to us that the time has come to align our personal and intimate beliefs with the purpose of our business. As entrepreneurs, we have the chance (the luxury!) to choose our destiny and the one of our company. Let's became the company we dream of, the one that can contribute to a desirable future for each and every one of us, for society and the planet.
With our 14 collaborators, we opened the debate on our mission. And "debate" is the right word, because even though we were aligned on the substance, the road to get there was not a long calm river. But this path has been a blessing, because it has made us grow.
With 14 x 2 hands, we wrote a founding text of Spring Lab's purpose and we challenged it with our stakeholders, customers and partners.
And here we are, delighted to share our renewal, our springtime, based fundamentally on an observation so striking that it is almost painful.
Social, societal, environmental, climatic and economic change is accelerating. The crisis we are experiencing has brought it to light in an urgent manner. And companies – ours and yours – must play a new and major role in the advent of a desirable future. Because we have, you have, the production tools, the capacity to innovate, the expertise, the ability to offer solutions without which the world cannot operate the paradigm shift necessary for more sustainability, more justice, more alignment with the interests of people, society and the planet. Clearly, it is urgent that companies develop their positive impact.
In this world where everything is shaken up, we bear and affirm 9 strong convictions, our backbone, our manifesto.
We believe in :
→  A committed and responsible company
→  A company that reconciles positive impact and economic performance
→  A corporate culture based on strong values
→  Useful and environmentally friendly innovation rather than innovation for growth alone
→  Collaborators who become changemakers, whose energy and intelligence are truly unleashed
→  A learning company model, which regenerates itself as it experiments
→  A truly inclusive digitalization for all
→  User centricity at the heart of processes
→  And finally, in diversity and gender equality as one of the levers for harmonious development
✨ We implement these convictions on a daily basis as architects of collective intelligence, innovators, consultants, facilitators, designers, trainers, with one objective: to initiate the movement towards a desirable future. A future that gives desire, that gives meaning, for which we are enthusiastic. This is our raison d'être!
Our tomorrow's business ? We make organizations act for positive impact. 🌱
Beyond the rhyme, what does it change? We remain experts in the maieutics of innovation, transformation and stakeholder engagement. That doesn't change!
But we go even further: we want our actions to contribute to the common good, to be meaningful in our eyes and in your eyes.
On our scale, we want to be the ones who bring to life new models, new paradigms, new solutions, organizations with new ways of working and managing that will make this desirable future possible. We are those who act with and for our clients to develop their positive impact.
We did not wait until early July to embody this purpose. Since 2020, we have been working with BNPP Personal Finance to explore 4 disruptive areas of its Engagement strategy. Since 2020 as well, we have been working with Expanscience to formalize the axes of its new CSR strategy and to transform them into concrete innovation projects. And many more.
We act, we are on this path and we do not walk alone.
We are surrounded by dozens of people (entrepreneurs, managers, experts …) who inspire us and pull us up: Alexia Anglade, Pierre Benaim, Mehdi Berrada, Matthieu Dardaillon, Emmanuelle Durand Rodriguez, Solène Guillemot, Erwan Kezzar, Karen Lemasson, Guy Mamou Mani, Fatou N'Diaye, Thomas Parouty, Yannick Roudaut, Bruno Vinay et tant d'autres. A huge thank you to them, their vision is so precious. 
And along the way, we apply 3 founding principles:

→  have the courage to make decisions that take us out of our expertise and comfort zone
→  trust our teams who handle the subject, who are motivated and passionate, and who make us grow
→  take it step by step, iteratively, so that we don't lose focus and ensure that we move forward, victory by victory, embodying what we stand for at all times
We look forward to continuing this human adventure with our 14 collaborators, our clients and partners, our ecosystem, in Paris, in Toulouse and everywhere else.
Working at Spring Lab has always been about being happy to get up in the morning. Now, it's about being happy to get up and, most importantly, to know WHY we do it.
Héloïse Lauret, Managing Director & Partner.
Vanessa Vierling, Founder & CEO.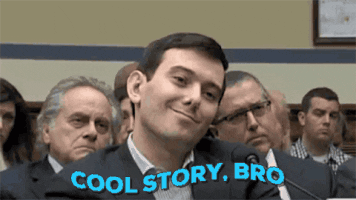 * Study conducted by interviewing over 110 people and conducting nearly 30 interviews with leaders across all sectors, end 2020.
💬 "If we don't know what tomorrow will be like, let's create a tomorrow we want! Let's accept that we live in an uncertain, volatile world that we can't control. You can't stop the sea with your arms. Let's mobilise, let's give back the power to do, the power of action to the people. We have to move forward, we have to act: then we can make mistakes, but we can learn." Karen Lemasson, CSR and Open Innovation Director at Expanscience.
🌱 To ensure that the "world after" is not an empty word, we wanted to decipher it and understand the levers that will enable us to build new models: a new company, the one after, responsible, respectful of women, men and the environment.
(Re)building the company is a challenge that no one can ignore any longer. It is with this in mind that we have launched our study "The company after: between new fragilities and new possibilities."
📣 3 markers and 3 paradoxes emerge between new fragilities and new possibilities (in pictures).
🎥 Missed the Webinar on this topic? The replay is 👉 here
Don't miss the testimonies of Karen Lemasson – CSR and Open Innovation Director at Expanscience and Loïc Renard – Performance and Business Director at Orano DS and their energizing vision to re-construct this re-thought, re-invented, re-engaged company!
📖 Want to know more? Without further ado, discover our full study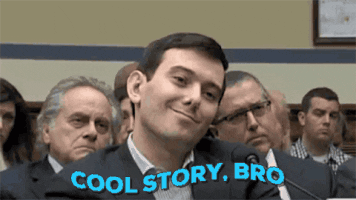 This is the challenge facing Personal Finance, a subsidiary of the BNP Paribas group, and the challenge we have taken up by relying on massive collective intelligence and open innovation with the ecosystem.
Date : From March to July 2021
As part of a new strategic focus in line with its new raison d'être, BNP Paribas aims to explore new territories around themes that are 100% Positive Impact oriented; and to identify new levers that create value for the company, its clients, its partners and society!
We have therefore co-constructed an ambitious, 100% digital system to bring out, accelerate and incubate 4 innovative and sustainable concepts: future projects to be included in the strategic roadmap.
Expertise, methodological support and key transmission at the service of a more collaborative, creative and responsible company by Spring Lab!
➡️ Value and business potential explored for the 4 projects thanks to an efficient, inspiring and engaging innovation process
➡️ Employees became ambassadors of the new raison d'être of BNP Paribas Personal Finance
➡️ Understanding and experimenting with iteration, test & learn and agility approaches within multidisciplinary teams
➡️ Creation of an ecosystem of players within the BNP Paribas Group but also outside the Group, around CSR and Positive Impact themes, enabling the creation of lasting, high value-added links to serve Personal Finance issues and projects.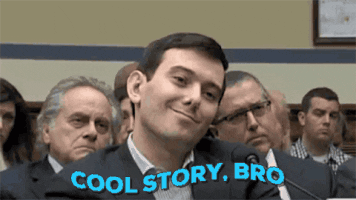 The mini-series of generations taking action!

💪 The world that is coming needs people who are courageous and believe that progress is possible. That's why we launched Generations, a call to get involved and act.
🚀 It is a community of women and men from different backgrounds, sharing common convictions by acting every day with courage and commitments that change the world!
Let's be excessively bold, courageous, crazy enough to listen to each other and realize our utopias. And since we are not going to change the world with a loser's morale, let's also be excessively determined! To quote Harvard psychology professor Steven Pinker, "even if progress is proven, it doesn't happen naturally or by magic, it's up to the human race to be the actor."
Discover the testimonies of our Acteurs GénérActions👇
🎥  The GénérActions video mini-series
Here are the 10 shared founding convictions of what the companies of the future will be so that "the world after" is not just another empty piece of talk.
1️⃣ Accept (that everything has already changed)
2️⃣ Adapt (quickly)
3️⃣ Think (differently)
4️⃣ Assume (one's beliefs)
5️⃣ Innovate (for a positive impact)
6️⃣ Accelerate (its digitalisation)
7️⃣ Act (collective and inclusive)
8️⃣ Act (equality between women and men)
9️⃣ Manage (more collaborative)
🔟 Take care (of your mind)
📖 For more, our article published in @Maddyness 👉 the 10 beliefs that can change everything